RISK MANAGEMENT SOLUTIONS
Whether you're a corporation or a government agency, rPM³ has designed a solution that will enable you to save time and money with your risk management projects. Check out our portfolio of ERM and other risk management solutions and ask us how we can save you money and create measurable value.
LEARN MORE
SOFTWARE
Aperitisoft™ & ARQ Technology™ – this innovative suite of software applications are specifically designed to mimic how risk and risk management actually function in the real world. This creates an amazingly intuitive software system capable of managing almost ALL key risk management processes in one place.
READ MORE
GET STARTED
ADVISORY SERVICES
Let our team of talented and experienced Subject Matter Experts help you meet ANY of your risk or performance management challenges. Whether its ERM, OpRisk or other risk management project, we have the expertise you need to get the job done practically and efficiently. Find out for yourself what kind difference rPM³ can make.
LEARN MORE
GET STARTED
Welcome to rPM3 Solutions –
foremost innovators in
Enterprise Risk Management Software
rPM3 is a leading innovator in Enterprise Risk Management software. Our products provide the power tools you need to tackle ANY risk management related project.
Checkout this video to learn more about us and about our products.
Software that thinks the way you do
Intuitive to use, incredibly flexible & powerful functionality!
Meet Aperitisoft™
Software that actually mimics how risk and risk management function in the real world. We call this innovation: "ERMIS" or Enterprise Risk Management Information System. This novel system architecture is PERFECT for companies who need software support for ERM and would benefit from managing multiple risk management processes and projects in one place. It does this by replicating the essential workflow and processes inherent to every form of risk or control-based assessment.
LEARN MORE
GET STARTED NOW
Learn how Aperitisoft™
is helping to support our
Sailing Risk Assessment
We are using our Aperitisoft™ software application to survey assessment participants and identify, compile and analyze the risks to sailing. Click below to learn more about the Sailing Risk Assessment
About Aperitisoft™
Sailing Risk Assessment
rPM³ MAKES IT EASY TO GET STARTED
Need to start SLOW? We get it … CHECK OUT these three ways to get started that won't break your budget or bind you up in a long term contract. Start enjoying the benefits of rPM³ software and services
RIGHT NOW!
APERITISOFT™ 123 EXPRESS SOFTWARE
Manage your ERM or other Risk Management Program as easy as 1-2-3. Build your risk register and manage your risks with the power tools you need to get the job done right, but at an introductory price.
GET A DEMO
BASIC ADVISORY SERVICES PACKAGE
Engage one of our Subject Matter Experts for a fraction of the cost of hiring a full-time employee or contractor. This ingenious package gets you the expertise your need, but with no more than a 90 day commitment at any time.
GET A QUOTE
COST OF RISK BASELINE
Do you know how much risk has been costing your organization? Our ERM Experts will deploy our patented ARQ Technology™ to find out. Get the answers you need at a rate that will most likely surprise you!
GET A QUOTE
Client Testimonials
Don't take our word for it – here's what our clients say:
Some of Our Happy Customers
We've been fortunate to have worked with some very prestigious organizations.

Meet Our Executive Team
rPM³ brings decades of experience in the disciplines of Enterprise Risk Management, Risk Analysis, Strategy & Performance Management and a shared passion & drive to produce solutions that can deliver measurable results.
Gary Bierc
CEO
Gary's the founder of rPM³. An early pioneer in ERM, he's the principal thought-leader behind our innovations and the force behind our commitment to deliver measurable results.
Michael Fluharty
CTO
Michael connects the dots between our clients' needs, technology and our solutions. His years of C-Suite and technology experience have made a unique talent that helps shape our innovations and drive quality service.
Aaron Henderson
EVP
Aaron is the principle software engineer behind our Aperitisoft™ & ARQ Technology™ products and the mind that made our ERMIS System Architecture a reality.
Kelland Sewell
SVP
Joining forces with rPM³ in 2016, Kelland has a ground floor view of what it takes to implement a successful ERM Solution. As Senior Vice President, he's leading the charge for rPM³ with regard to Marketing and Business Development.
Frank Strenk
VP, ERM Solutions
Frank is rPM³'s ERM expert and industry specialist to the Food & Beverage industry. He is a veteran ERM subject matter expert with the knowledge and experience needed to help our clients with just about any risk-related challenge they might face. Frank's years of experience in ERM enables him to customize ERM frameworks to each client's unique situation, industry, culture and environment.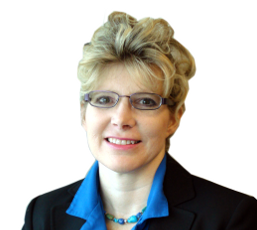 Monica Nicolaysen Dowhan
VP, Health Care Solutions
Monica is the Healthcare Sector practice leader for rPM³. A seasoned risk and compliance professional, and Healthcare industry expert, she offers a unique perspective and hands-on knowledge that produces tangible value for our clients. Monica's broad experience enables her to help our clients "connect-the-dots" so that their optimal solution can be found.
Dr. Charlene Coon
VP, Cyber Risk Solutions
Dr. Coon is one of rPM³'s Cyber Risk experts and practice leaders assigned to the western region of the USA, the DoD and other government agencies. Charlene's experience with the Federal Government and her doctorate in Cyber Risk makes her an outstanding resource to our clients for CMMC, FedRAMP and other Info Sec compliance challenges. But, she especially provides specialized expertise in Cyber Risk forensics, a unique and important resource to any enterprise.
Brett Osborne
VP, Information Security
Brett is one of rPM³'s Cyber Risk experts and practice leaders assigned to the eastern region of the USA, the DoD, government agencies and government contractors. Brett's twenty years experience in Cyber Risk Management, including engagements with the Federal Government and DoD makes him an outstanding resource to our clients for SP 800-53, 800-171 (including CMMC), FedRAMP and any other Info Sec certifications and cyber risk challenges.
Tiago Martins
VP, Latin America
Tiago is rPM³'s risk, compliance and certification specialist to the Latin America market. He has more than 15 years of experience in the Oil & Gas industry. Tiago´s unique expertise in innovative and effective certification models development, offers a broad opportunity for rPM3 to meet several compliance demands, as well as, assessing risks and helping clients meet a wide range of controls frameworks (commercial, financial, cybersecurity, quality, anti-corruption, public regulations and more).
Latest Posts
As thought leaders for ERM we occasionally like to write our thoughts down and share them with you. We hope you enjoy the posts.
LET's GET STARTED
Please complete the brief form below and then press "Submit". You must complete ALL of the required fields. Check as many of the topics that best match what you are interested in us contacting you about.